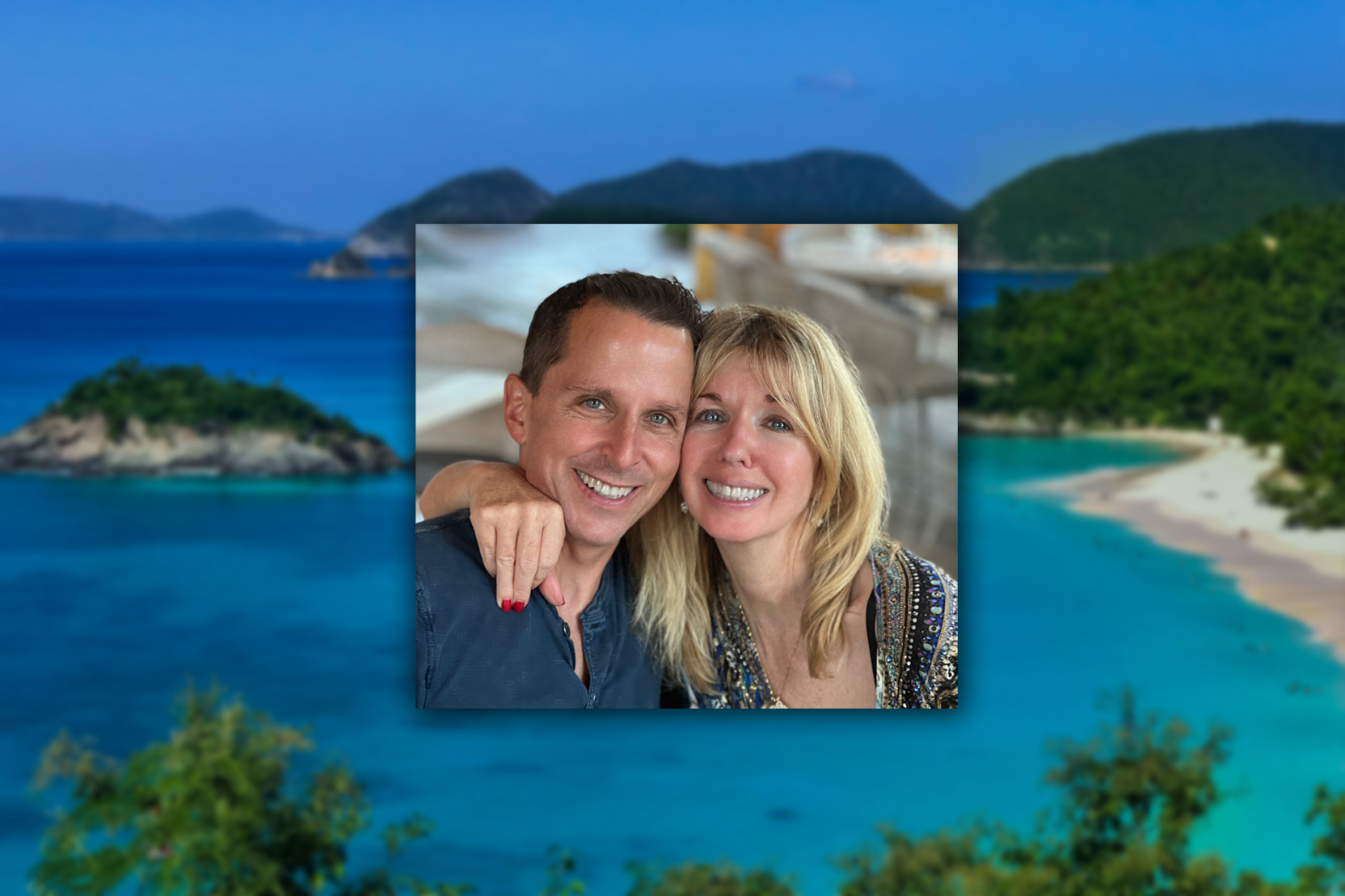 About Us
About Us
---
We are the Scott's, Al & Marykae, the owners of
Lime in de Coconut
,
Utopia Peter Bay
,
Shangri-La Villa
, The Beach Oasis Villa,
The Palms Villa
, Pirates Landing Villa,
Coconut Cottage
and coming soon, Poseidon?s Retreat. Yes, that is a lot of villas on the island; it genuinely attests to our love of St John!! We love the quiet calm and natural beauty of the island!! It's a very special place with an enchanting town, gentle green hillsides, and crystal clear, turquoise blue tropical water.
We first started coming to the island as a couple in 2011 and rented various accommodations. After many frequent trips to the island, we decided that it's time to buy our own place; somewhere we can call home and that would encompass what we loved about our frequent stays. Waterfront, directly on the water was what we both loved and that was our number one criterion when searching. We saw Lime in de Coconut Villa advertised and immediately fell in love with it and bought it right then. Since that time, we've done extensive renovations to make it a tropical paradise with lots of palm trees and beautiful tropical landscaping. All our family love the island and at our family gatherings, there's always a great story or fabulous memory shared. It's everyone's favorite place to vacation!! St. John is a magical piece of this earth full of amazing blessings from God and nature. We loved the villa so much that we got married at Lime In De Coconut in 2017!
In renting our villa we found that all of our guests loved the villa and we kept hearing time and time again it was there best ever vacation. It was from this that we decided to expand this into a little business and started to look for the perfect properties on St. john. We want all our guests to Love St John and have the best vacation possible as we do. We know you will catch the feel good vibes of the island and our villas too! This is our escape from reality-haaaa!!
Come on down have some fun and relaxation and when done take away memories of a life!